In this informal, introductory talk about contemporary Iran and Iranians, we'll hear about the stories of individuals from the patient land of Persia. From spiritual artists, bold authors, sports guys and gals, to quiet scientists, passionate activists, sassy youngsters, heartbroken caricaturists and comedians. We'll take a trip 15,000km away to unknown islands, ski resorts, narrow passages and comforting villages and have a quick look at the timeline of history in Iran.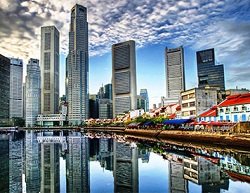 By the end of the workshop, you'll be able to:
• Discuss the geography, culture, history and geopolitics of the region
• Name popular Persian arts and artists
• Identify scholars and web pages to follow for further info
• List several contemporary Iranian authors and select a number of books to read
Note: Courses need a minimum number to go ahead so if we don't have enough enrolments a few days before the start date, we have to cancel. We'll let you know by email so please check yours regularly. If you need to cancel your registration, here are our terms and conditions: "What You Need to Know".