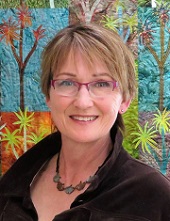 Camilla has 25 years experience as a corporate trainer in the field of personal development and is a Licensed "Heal Your Life" Coach, counsellor and stress management expert specialising in assisting individuals with life changing strategies.
"My journey to wisdom began many years ago when I began a regular meditation technique for managing stress, and I continue to grow and learn. My purpose as a facilitator for learning is to help others understand themselves and create pathways and plans for healing, change and empowerment."
Camilla runs a variety of workshops, courses and seminars through Community Education (Tawa, Naenae and Hutt colleges and for the Kapiti and Lower Hutt WEA) as well as privately and for the corporate sector and is actively involved in promoting Community Education through women's groups and the annual Community Education Week.
Her courses are regularly filled with people referred by their friends, family and workmates and in 2006 and 2009 she received awards for Outstanding Adult Educator. As a contributor to 'Rainbow News' and the Southern Cross magazine 'Alive', Camilla is able to reach people all over New Zealand with her life changing strategies.
She lives with her husband in Wellington, and is also an award winning textile artist and quilting tutor who exhibits nationally and internationally.