Improve your experience. We are very sorry but this website does not support Internet Explorer. We recommend using a different browser that is supported such as Google Chrome or Mozilla Firefox.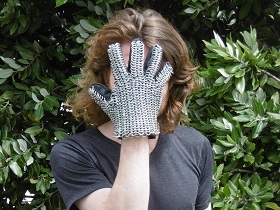 At age 17, Achille Segard spent his summer job money on a chainmail shirt. Eager to pair it with matching socks, he started bending any wire he could find, to the delight of the local livestock. Today, his chainmail weaving draws upon the geometries of fractals and M.C. Escher's tessellations.
After a decade studying, working or teaching in the design and construction industries in Wellington, he has had many occasions to learn or teach a new tool. Experienced in running letterpress printing workshops and tutoring design classes at university, he intends to take a hands-off approach to teaching, to promote collaboration between the learners.