Improve your experience. We are very sorry but this website does not support Internet Explorer. We recommend using a different browser that is supported such as Google Chrome or Mozilla Firefox.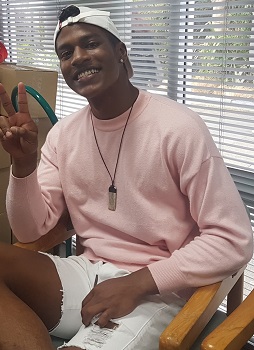 Colombian-born, Andres has been offering dance therapy sessions at "El Barrio" Bar on Dixon Street and has also run numerous sessions at Te Papa Museum. He is enthusiastic and passionate about this artform and you may have even seen him dancing on the streets in downtown Wellington on a busy Saturday night!
"I love to work with all people – this isn't about choreography – we're going to do a little bit of everything – lambada, salsa, hip hop and many other styles. I love all kinds of dance and I want to share this love. It will be beautiful – all your problems will dissolve! I'd love to share this experience with others – it is what I'm here to do – to help everyone feel the rhythm and find the dance".