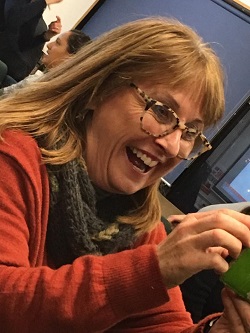 Hi there, my name is Anne and, initially, started out my career in the fashion industry. This I pursued for 10 years in Christchurch in the employment of fashion designer: Rosaria Hall (considered the Karen Walker of the '80s). I then entered the theatre industry and was employed in the wardrobe at Downstage Theatre for four years. After that I studied at the Academy of Art and in Amsterdam and attained a Teaching Degree in Art, majoring in Textiles.
On return to New Zealand I was contracted to teach at Massey University in the fashion department and also the Technical department of the New Zealand Drama School/ Toi Whakaari. Alongside teaching at these institutes, I completed a Masters in Design on costume designers and design principles in New Zealand. Since then I took over a haberdashery shop in Island Bay from which I operated a dressmaking business for 7 years. The dressmaking I continue to pursue along with teaching and costuming for various theatre companies.
I have various interests including: distance walking, tennis, yoga, cycling and am taking up the ukulele.